Automatic self-adhesive double-sided labeling machine is suitable for single-sided or double-sided labeling of flat bottles, special-shaped bottles and square bottles in daily chemical, home chemical, medicine and food. Such as lubricant bottles, laundry detergent bottles, shoe polish bottles, fish bottles, beverage bottles, cosmetic bottles etc., optional ribbon code printer or inkjet printer, labeling at the same time to achieve print production batch number, production date and other information, to achieve Labeling and ink jet printer Integration, reducing the packaging process and improving production efficiency.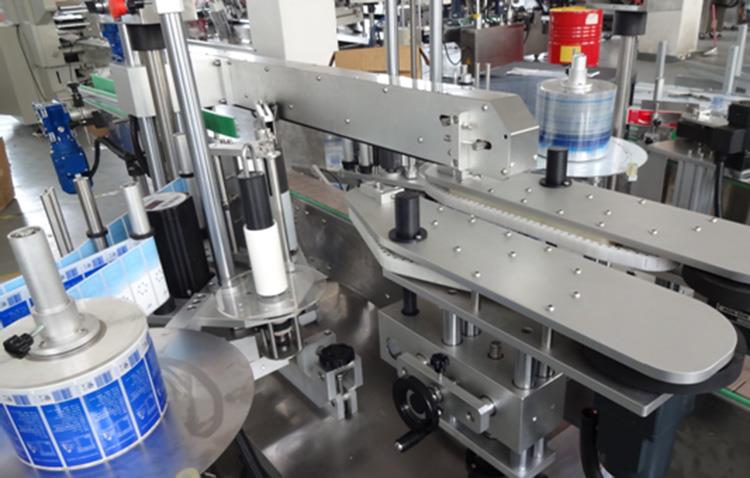 Introduction
This plastic bottle labeling machine is PLC control system, adopt many Modern Electronic Technique like maturity technology of PLC, high speed A/D convertor ,photoelectric detection, high dot matrix LCD display ,touch screen control, and it's also the new upgrade product which designed by our company .The controller is combined with many aspects which is micro-computer control(touch screen, system control panel and signal interface panel);Signal sensor(diffuse reflection photoelectric senor and opposed photoelectric sensor);stepper motor and driver(stepper motor and stepper motor driver);regulated power supply (power transformer and panel of regulated power supply). The very large scale integrated circuit of system is imported high quality components which are quick labeling speed, high reliability and good stability. This controller was developed form traditional LCD controller, but differ from traditional LCD controller, it's not only oversized the man-machine interface ,but also added graphics display and information cue function make the machine more easy to operate and more humanized. Especially add the digital control of adjustable speed motor which realized the controlling of bottles separate speed, label scrolling speed and bottle transferring speed and also control start and stop .Then it real mean that all machinery running is controlled by controller.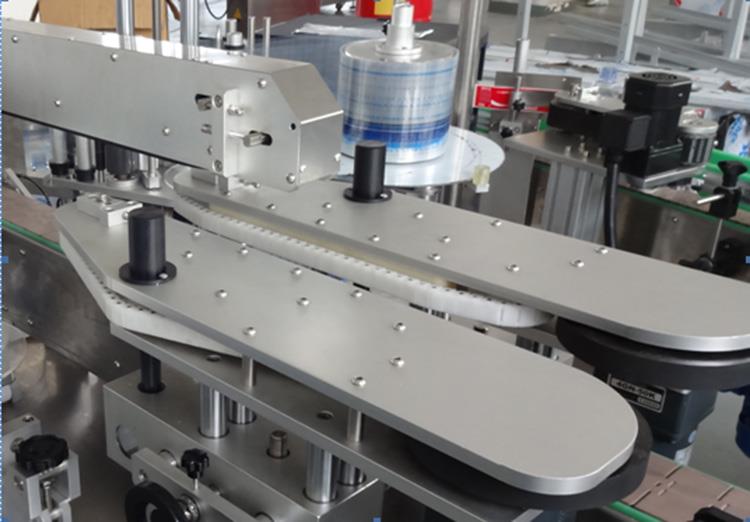 Technical parameter
| | |
| --- | --- |
| Labeling speed | 40-150pcs/minute |
| Bottle diameter | Below 120mm |
| Label size | (L)20-280mm (H)30-140mm |
| Labeler error | ≤ ±1mm |
| Reel outer diameter: | Max 360mm |
| label roll inner diameter | φ76mm |
| Net weight | 300kg |
| Contour Sizes | 2000*900*1700mm |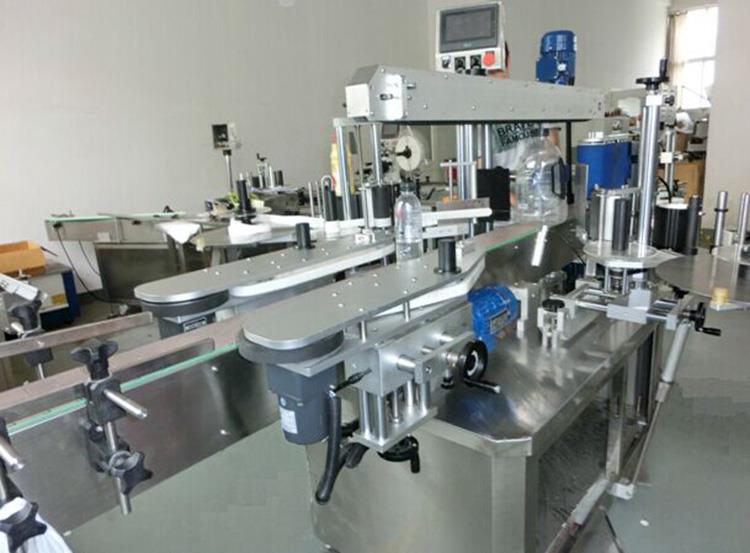 Technical Features and application :
1. This plastic bottle labeling machine electronic control parts which are consist of mainframe , conveyor belt ,separating device, labeling station, volume label, volume label baffle and operating screen etc.
2. Output reservation : you can set the output you want, it was stopped once goal was reached.
3. Count output for each shift: count all labels for each shift make manufacture control total production effectively .
4. Stop automatically once labels used up: it can alarm once all labels used up.
5. Centralized control of speed adjustment motor: Controller can directly control speed of each speed adjustment motor ,start and stop.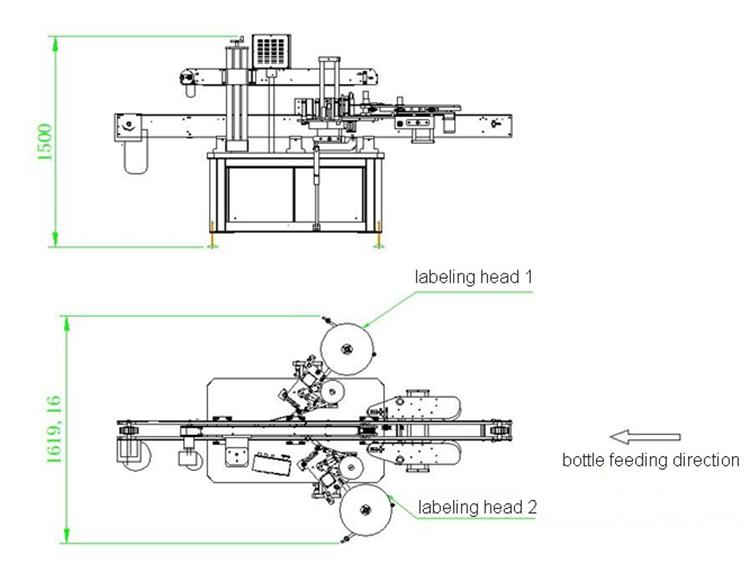 6. Different contents show for different interface on touch screen. realized motion menu, all round alarm and vividly explained with Chinese.
7. Data power-off reserve :Controller can protect the parameter setting and statistical data to avoid data lost if machine was shut down by accident.
8. Indication of malfunction: monitor many fault in labeling procedure, machine will be shut down automatically with alarmed, and red light on once system break down.
9. This plastic bottle labeling machine Suitable for pharmaceutical, food, daily chemical industry such as the circular labeling and semicircle round object labeling.